Hi, I'm Alan.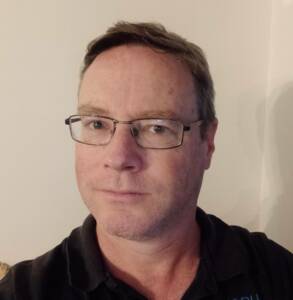 Our story has its origins in early 2000, when I made the decision to move to the South Island from my home on the Coromandel Peninsula in the North Island. I came down here with the intent of setting up my own outdoor adventure tourism company with a good friend, but alas, it was not to be.
Some 20 odd years later, with 3 seasons in Milford Sound behind me (two of those guiding on the Milford Track), another season based at Mt Cook in the Hospitality industry, and a lifetime, and a family, in between, I finally launched my tour business as an extension of my landscape photography, squarely aimed at photographers, and without the "Adventure Tourism" tag.
Hit hard, like most of the hospitality and tourism industry, by the pandemic that hit early 2020, we took a good long look at ourselves, and decided to drop the niche "photography" aspect and re-name, re-brand, and re-position ourselves to tackle the wider tourism market, while concentrating on small group scenic tours around the South Island with a range of tour options.
Koru Scenic Tours was born.
On a personal level, I've always enjoyed the outdoors, and loved sharing about Fiordland as a trekking guide all those years ago. In addition, I'm a landscape-photographer, scout leader, and former ambulance officer. I am married to a Japanese lady with whom I have three pretty cool kids
I have a full NZ driver's licence with Passenger endorsement, allowing me to carry up to 11 guests (although I limit my groups to six allowing for a more personalised service), along with a Small Passenger Transport Service Licence issued by the New Zealand Transport Authority, legally allowing me to operate the Tours side of my business. My vehicle of choice is a comfortable, fully airconditioned, 4wd, late model version of the ever popular Toyota Hi-ace minibus.
I also hold a concession issued by the Department Of Conservation (DOC) for a range of short tracks around the South Island, further enhancing the tour packages that I'm able to offer my clients, along with an Adventure Mark reviewed Operations and Health and Safety Plan. I have also recently completed an NZOIA (New Zealand Outdoor Instructor's Association) Bush Leader qualification, which has only enhanced my understanding of safety within the outdoor environment that I operate some of my short bush walks in.
My driving passion is to bring you, my guests, to the natural wonders of New Zealand's South Island, bringing those wonders to life, complete with sights, smells, sounds, and history for you.
I have this theory: "If I can't bring the South Island to you, then I must bring you to the South Island"